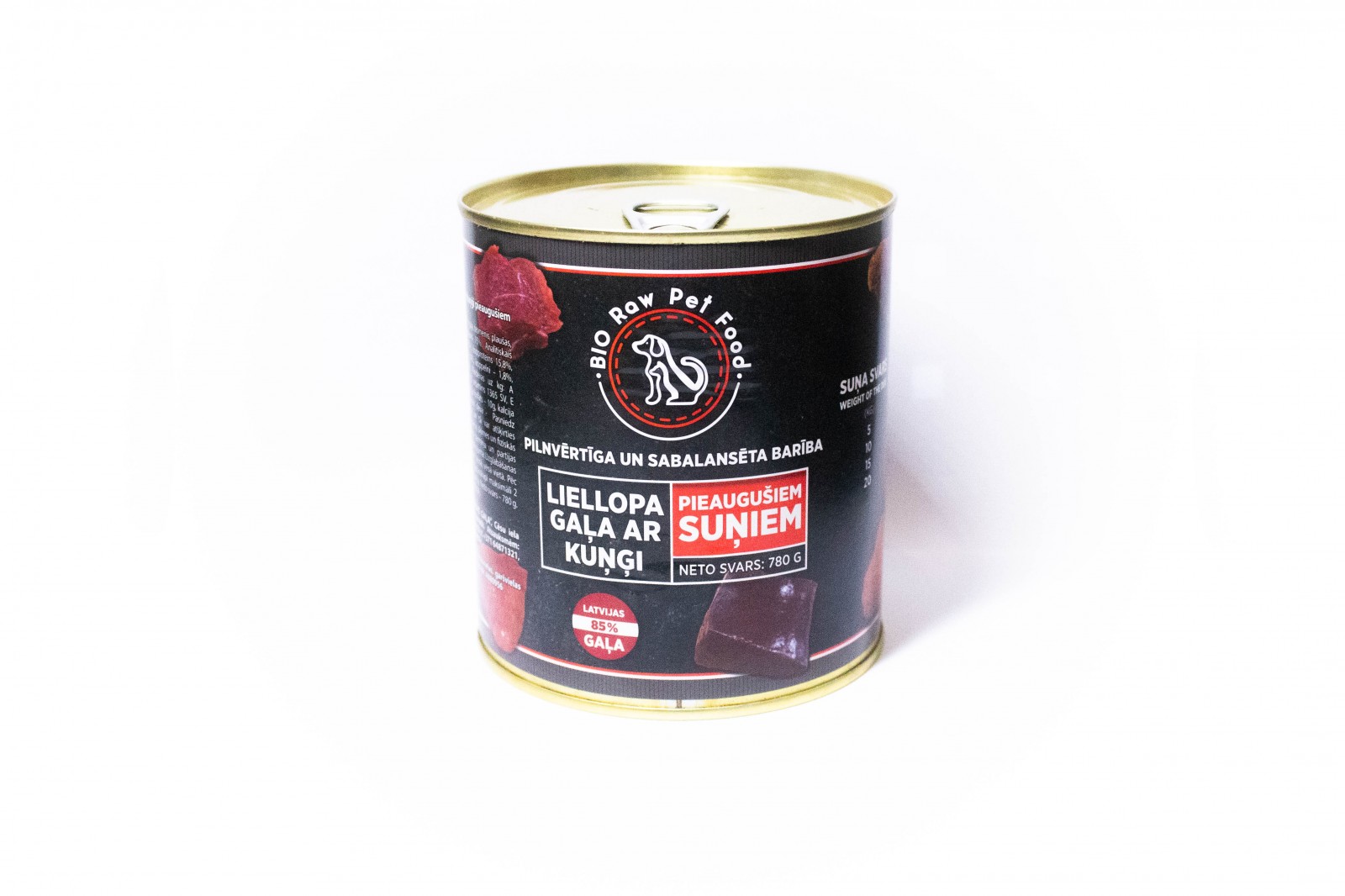 Beef with stomach for adult dogs.
ENG. Ingredients: beef (beef, udder, lungs, stomach, liver), broth.
Analytical constituents: humidity 73%, crude protein 15,8%, crude fat 5,9%, crude ash 1,8%, crude fiber 2,4%.
Supplements per kg: vitamin A 10080 UI, vitamin D 1365 UI, vitamin E 84 mg, calcium phosphate 10g, calcium iodate 1340mg.
Daily Dose - Served at room temperature and may vary depending on the age, breed and physical activity of the dog.
Storage Conditions - Store in a dry, cool place. Once opened, store in a refrigerator for a maximum of 2 days.
Complete feed.
Netto weight - 780 g
Country of origin: LATVIA